The Body Electric by Beth Revis
Publish Date: October 6, 2014
Source: Author for review -
Thank you!
Find it here:
Goodreads
/
Amazon
/
B&N
The future world is at peace.
Ella Shepherd has dedicated her life to using her unique gift—the ability to enter people's dreams and memories using technology developed by her mother—to help others relive their happy memories.
But not all is at it seems.
Ella starts seeing impossible things—images of her dead father, warnings of who she cannot trust. Her government recruits her to spy on a rebel group, using her ability to experience—and influence—the memories of traitors. But the leader of the rebels claims they used to be in love—even though Ella's never met him before in her life. Which can only mean one thing…
Someone's altered her memory.
Ella's gift is enough to overthrow a corrupt government or crush a growing rebel group. She is the key to stopping a war she didn't even know was happening. But if someone else has been inside Ella's head, she cannot trust her own memories, thoughts, or feelings.
So who can she trust?
(Goodreads)

The Body Electric by Beth Revis
My Thoughts: I've been a big fan of Beth Revis since I began the Across the Universe series. I love her imagination and the way she writes science-fiction with crazy governments and romance. I was so excited for The Body Electric to be published. I went into this book not having read the synopsis and I think that worked out really well for me. It was exactly what I love about this author's work and basically my heart pounded from the beginning of the story until the end.
Both of Ella Shepard's parents are incredibly smart scientists -- or were, her father was killed not too long ago. Ella's mother has created a technology that allows people to revisit their favorite dreams and now runs a spa where they can come and spend time in their reveries. Ella's father worked for the government on android technology and cloning, things like that. The details of his death are incredibly shady and Ella and her mother are still grieving him. Ella's mother is dying, so Ella helps her run the business. Ella is excited that she has taken her mother's research a step further by figuring out how to link two the dreams of two people together so that one person can see into the mind of another.
Okay, okay. But before they can decide if they want to market that technology or even get excited about it, the government comes calling. Somehow they've learned what Ella discovered and want her help to use her new technology to prevent acts of terrorism. It sounds crazy for me to write in this blog post that they would use a teenage girl for this, but it totally works in the story.
And here's where things get tricky. Because OF COURSE, the government isn't telling the people everything. And the more that Ella finds out, the more she realizes that she should question things.
There are some other really crazy things going on with Ella too: the boy that shows up that knows her, says he loved her once, but she has no recollection of him whatsoever -- these communicative hallucinations she is having in which her father seems to be telling her something, what's up with that? -- how did she not realize that so many people that she loves aren't human?
The Body Electric is really cool.
Ella has been living this BIG, HUGE LIE lately, and watching her unravel the truth is really exciting and a felt kind of like a wild ride.
The further into the story I read, the more shocked I was when I found out that certain characters weren't trustworthy, etc. There are some big reveals and twists, and I loved that. I loved that Ella kept bouncing back, even when she felt knocked down and betrayed, and she felt this way more than once because SHE WAS.
There is a romance present in the story, but it is written in a way that is different than what we read so often. Ella begins to wonder if her memories have been tampered with because the boy that tells her that he has loved her -- well, she has no recollection of this. And he is trying to help her out when she has to escape some crazy government things, so they do spend some time together on the run. Ella spends time trying to remember if they were together as a couple in the past, as Jack suggests, but it takes her a long time to figure out exactly how her past played out. And she does, and Jack is a perfect gentleman, and a great character. His character is subtle, but has a huge voice. I loved him.
And GOOD GRACIOUS, some of the reveals toward the end shocked the heck out of me! Completely. There is a happy ending, though, so everything is resolved and I feel like everyone is in a good place.
The Body Electric is even better than the synopsis sounds. I was totally glued to my Kindle. This story is completely unpredictable and absolutely an adventure. I would recommend The Body Electric by Beth Revis to readers that enjoy science-fiction with some dystopian or crazy-governments. It just made me so, so happy to be reading the words of Beth Revis again.
***********************************************************************
The Body Electric will appeal to fans of:
YA Science-Fiction
Crazy Governments
Romance: No triangle. Slowly-developing.
The Body Electric by Beth Revis
is currently available for purchase.
***********************************************************************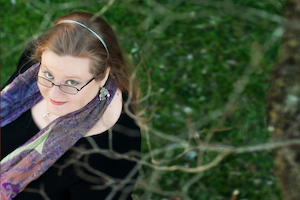 Beth Revis is

the

NY Times bestselling author of

the

Across

the

Universe series.

The

complete trilogy is now available in more than 20 languages. A native of North Carolina, Beth's most recent book is

The

Body

Electric

, which tells

the

story of what was happening on Earth while

the

characters of Across

the

Universe were in space.
***********************************************************************
And now for the Giveaway!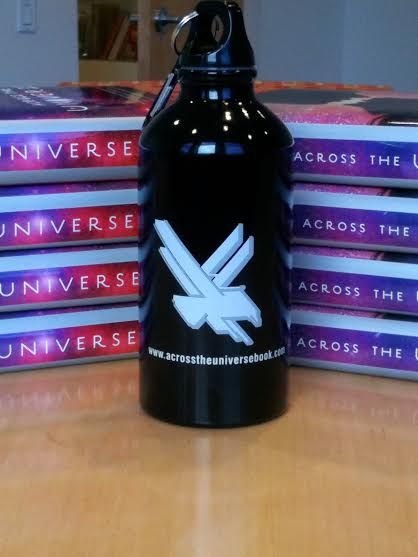 Author Beth Revis
is offering:
-
a
complete signed trilogy of the
Across the Universe series,
-a signed copy of The Body Electric,
-an Across the Universe branded
water bottle (see photo)
a Rafflecopter giveaway