Belonging by Karen Ann Hopkins
Series: Temptation #2
Published by HarlequinTeen
Publish Date: April 30, 2013
408 Pages
Source: Publisher for Review
Find it here: Goodreads / Amazon / B&N
I left everything I knew behind.
But it was worth it. He was worth it.
No one thought an ordinary girl like me would last two minutes living with the Amish, not even me. There are a lot more rules and a lot less freedom, and I miss my family and the life I once had. Worst of all, Noah and I aren't even allowed to see each other. Not until I've proven myself.
If I can find a way to make it work, we'll be NOAH & ROSE
together forever.
But not everybody believes this is where I belong.
This is the second book in the Temptation Series.
I have done my very best to keep this review as spoiler-free as possible
with the exception of the information that is included in the book summary
which is noted above.
You have been warned!
(You can read my thoughts on Temptation HERE.)
I loved so much about the first book in this series, but there is so much additional stuff in this second installment and I think that it all works to make the series even better.
Rose has left her life behind to embrace an Amish lifestyle because she loves Noah that much and can't imagine life without him. She knew this wouldn't be easy - and it wasn't without a ton of thought - but the choice was always whatever it took to be with Noah. Rose's family - her father and brothers - never believed she'd stick with the Amish lifestyle because it is so very different from the comforts she is accustomed to, but Rose is determined to prove them wrong. This makes the story VERY interesting as Rose and her family butt heads throughout the story and things happen as a result. BIG THINGS.

The story has shifted to include much more of the Amish setting and lifestyle in this second installment, which is something that I enjoyed a ton in the first book - I was really excited about that! I learned so much more about the 'simple' ways of this alongside Rose as she made the transition into a member of the Amish community. Again, as with the first book, the Amish story line was never preachy but always interesting, and I appreciated that very much as it explored the difficulties when an Amish person and a non-Amish person fall in love, because I'm sure that this happens in real life.

There are more secondary characters in this book than there were in Temptation, and I enjoyed them even more and they were much more fully developed. My favorites were some of the friends Rose met in the Amish community - other young Amish girls - and they kept things interesting throughout the story as they proved that not all Amish girls are as saintly as their parents and the community thought. There is also an additional point-of-view, which was wonderful because it added a ton of insight to this story (which was needed because of all of the twists and turns the story took).
Rose surprised me with her endurance at the hard work in her Amish home - I mean hard work, backbreaking work (compared to what many of us are used to simply because of the conveniences we have like electricity, modern appliances, etc). I was also surprised at her stubbornness throughout the story. She never loved her new lifestyle, mind you, but she loved Noah enough to take it on. Stubborn and fierce and sometimes frustrating, I like Rose a lot.
Earlier in the bullets above, I mentioned that BIG THINGS happen, and this is the absolute truth. For the first chunk of the book, readers learn of Rose's adjustments plus more of the Amish way of life - both are fun even though there are a few slow-moving parts. The slow-moving parts always seem to give way to very interesting things, though, and I never once was bothered by them. Then, THEN, there is a certain part of the book that is a huge WHOA WHAT JUST HAPPENED I CAN'T EVEN BELIEVE THAT HAPPENED OH MY GOODNESS point, and everything after that had my eyes clued to the pages. Glued to the pages, I tell you, because I just had to know how everything would play out in the end. And while I did guess the end point, the ride to get there was well worth it. I loved this book.
Belonging by Karen Ann Hopkins was, in my opinion, deliciously better than Temptation. I mean, I liked Temptation a great deal, but I really loved Belonging and now I'm very excited to see how everything will work itself out in the final installment, Forever, when it comes out in late January 2014. If the truth were to be told, despite my aversion to reading series books back-to-back, if I had the next book already, I'd open it NOW and keep reading. You guys, I promise you that back-to-back series reading just doesn't happen for me, but I'm really invested in this story as well as Noah and Rose as a couple and WHAT ARE THEY GOING TO DO NOW THAT THIS LATEST THING HAS HAPPENED??
I cannot wait to find out.
I recommend Belonging to fans of YA Contemporary Romance and to anyone that has read Temptation. There is no sophomore slump here, in my opinion, and I already have my theories for the final installment! I'm really excited to get my hands on a copy as soon as possible.
********************************************************
Belonging will appeal to fans of:
YA Contemporary with Romance
Romance: Romance already established.
Alternating POV.
Twists and turns and WHAT WHAT moments!
Belonging by Karen Ann Hopkins
is currently available for purchase.
I received a copy of this book from the publisher to read and share my thoughts on this blog. All of the above thoughts and opinions are mine and mine alone! Thank you so much HarlequinTeen!
********************************************************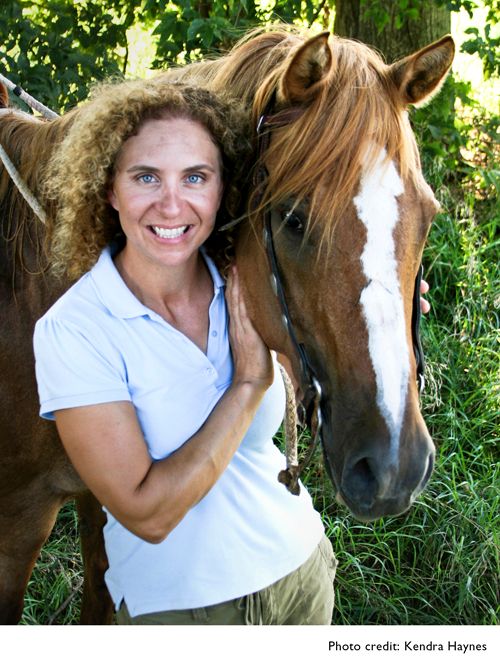 A native of New York State, Karen Ann Hopkins now lives with her family on a farm in northern Kentucky, where her neighbors in all directions are members of a strict Amish community. Her unique perspective became the inspiration for the story of star-crossed lovers Rose and Noah. When she's not homeschooling her kids, giving riding lessons or tending to a menagerie of horses, goats, peacocks, chickens, ducks, rabbits, dogs and cats, she is dreaming up her next romantic novel.
********************************************************
And now for the Giveaway!
a Rafflecopter giveaway