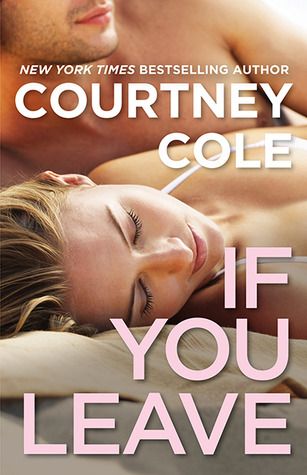 Series: Beautifully Broken #2
Published by Forever/Grand Central
336 Pages
Publish Date: August 6, 2013
Find It: Goodreads / Amazon / B&N
26-year old Gabriel Vincent is a badass hero. Or he used to be, anyway. As an ex-Army Ranger, Gabe never thought he needed anyone. But after one horrible night in Afghanistan scars him in a way that he can't get past, he needs someone who can help him heal...even if he doesn't realize it.
25-year old Madison Hill doesn't need anybody...or so she thinks. She grew up watching her parents' messed-up abusive relationship and she knows there's no way in hell that she's ever letting that happen to her.
They don't know it in the beginning, but Gabriel and Madison will soon develop a weakness: Each other.
But Gabriel's got a secret, a hidden monster that he's afraid Maddy could never overcome... And Maddy's got issues that she's afraid Gabe will never understand. They quickly realize that they need each other to be whole, but at the same time they know that they've got demons to fight.
And the problem with demons is that they never die quietly.
Hosted by Inkslinger PR
****************************************************************************
I'm so excited to have Author Courtney Cole on the blog today to talk about why she chose to tackle the topic of Post Traumatic Stress Disorder (PTSD) in her newest book, If You Leave, and what she hopes people will take away from reading this story.
I chose PTSD because I've heard so many stories of soldiers coming home with it. After the past few years of having so many soldiers stationed in the Middle East, I thought it was an important topic to broach.
PTSD is something that is stigmatized, like depression or any other affliction of the mind. People see these tough soldiers brought to their knees by it and they can't fathom how it happens.
Our soldiers have to see unthinkable things. They have to hear things, do things… that we would never want to face. Because of some of these things, it scars them emotionally. It's not fair that they should be looked at differently because of that. So I wanted to tell a story where my hero is a badass alpha who happens to struggle with this disease. I wanted to tell the story in a way where people can see that even the biggest, strongest people can be affected by PTSD.
I hope that people will read the story and be able to grasp that having PTSD doesn't make someone weak. It's a disease like any other and it should be treated that way. And soldiers everywhere deserve our undying gratitude for everything they've done for us.
Thank you so much, Courtney! I can't wait for the world to read If You Leave!
****************************************************************************
My Thoughts: I loved If You Stay by Courtney Cole. The story of Mila and Pax is one that starts out with a bit of a bang and then there is a wonderful change in both characters over the course of the story as this sweet romance also develops. Really, it's one of my favorite types of romances - the characters with issues that work together through their problems and emerge on the other side of their battles fresh and new and good for each other. If You Leave is actually a little bit similar and is the story of Madison and Gabriel - in this latest installment in this series, we get Mila's sister's story. And I loved it every bit as much as the first book.
(You can read my thoughts on If You Stay HERE.)
We meet Gabriel, an ex-Army Ranger with Post-Traumatic Stress Disorder (PTSD) and the terrible weight of the guilt that he carries from something tragic that happened while he was serving time in Afghanistan. When the story begins Gabe meets a beautiful girl out in the city and plans to take her home - this girl is Madison. As they're in a taxi on the way back to his place, the taxi is involved in a car accident and just explodes into flames moments after the duo and the taxi driver escape the wreckage. This triggers Gabe to have one of his panic episodes, and they are pretty bad - this is only a short time after he's just met Madison and she really likes him, mind you - but she has no idea what on earth is wrong with this guy. He's completely freaking out and almost incoherent. Clueless to his problem, she helps with the police questioning as well as she can and, since they are close to his place (she reads his address from his driver's license), she helps him home and helps him get into bed before she leaves. Madison wonders if he's just a weirdo, if he has a psychopath, or what...but she continues to think about him because he was so good looking and the two were really hitting it off - or so she thought. But Madison supposes it wasn't meant to be as she goes back to her own home and gets into bed.
A chance meeting the very next day brings Gabe back into Madison's path - it turns out that they have a mutual acquaintance Madison's very close friend is Gabe's sister. Gabe is clearly better now than he was before, but Madison is a little too freaked out to acknowledge that they were becoming friendly the night before. Gabe is flirty with her, though. The truth is, he doesn't really remember the events of the panic-filled night before because when he has these attacks, he often loses his memory of what occurs. When he realizes this, he wonders what he did, what he said, did he embarrass himself, why isn't Madison talking to him, OH MY GOODNESS WHAT HAPPENED? He makes it a bit of a game to get her to succumb to his advances - again - while trying to hide his embarrassment at his panic attack the previous night. He doesn't want Madison to find out his secret. Heck, his own sister Jacey doesn't realize the extent of his issues.
The truth is, the PTSD is bad. Really, really bad. And if he doesn't get a grip on it, it will consume him. It's already consuming him. And just when Madison opens up to Gabe and decides to give him a chance, he has another episode that freaks the both of them out - and this time, Gabe has some decisions to make. He has to decide whether or not to face his monsters if he wants any sort of future with Madison.
**************************************************************
Okay, so while I was reading If You Leave by Courtney Cole, I was absolutely riveted by Gabe's story because it felt so real. While If You Stay was completely indulgent and fun and I loved it, I loved this one in a completely different way. The way Gabe suffered at the hands of PTSD all day, every day and struggled to maintain his composure 24/7 was heartbreaking. One of the most heartbreaking things about it was that his PTSD was a result of his active duty in Afghanistan, acting as a protector. So after being a hero - he was a hero - he felt like a nothing, a nobody, a loser because he just couldn't beat this thing that was getting the best of him every day. Reading about his constant looking over his shoulder, his constant being on-the-lookout, and his night terrors all night long, every night broke my heart.
The thing about Gabe, though, is that he isn't broody or angsty. Yes, he's a big, strong, alpha-male guy but he's a really nice guy - a nice guy with a very real problem. He just needs help. There is help available to him, but he feels 1) like he is less of a man for asking for it and 2) like he doesn't deserve it because of his survivor's guilt and 3) like he is unhelpable. I couldn't help but be a silent cheerleader for Gabe at several points throughout the book because I just wanted better for him. And at the point in the book when he has to decide if he's going to get help or not - if he wants a better life or not - I was pretty much holding my breath. Ultimately, I was thrilled that he went for therapy but it was brutal to read about - it's pretty intensive stuff, and my heart went out to him, especially as he shares his story of the things he witnessed in Afghanistan.
Madison has a few issues of her own. If you've read If You Stay, she's much like her sister Mila, and yet she's very different. They had a difficult upbringing at the hands of their parents - their father had some issues with anger and their mother was basically a doormat. Madison's problems are with trusting people - she basically screens everyone to see if they're anything like her father before she lets them into her life and her heart. When Gabe has his 'episode' on that first night after the car accident, red flags went up in her mind. She almost wrote him off. When chance brought him back into her life, she was cautious - like, super-extremely cautious - but eventually her attraction to him plus the fact that he was a genuinely nice guy eventually tore down her walls and she was able to let him into her life. And it's a good thing, too, because she is part of the reason he was able to humble himself and seek out help. It took a scary event that almost tore them apart, but things worked out in the end thankfully.
Mila and Pax play a big enough role in the story, and they even have a story line of their own. I won't go into detail about it - and they are a happy couple - but I was biting my nails for these two for a while...and then I was able to exhale.
Ultimately, I loved If You Leave, but I had no doubts whatsoever that I would after loving If You Stay. It was easy to fall back into the world of Madison and Mila and their sleepy little town by Lake Michigan. I loved reading about the characters that I got to know in the first book. I loved seeing Mila and Pax living out a life together - happy and thriving in life and so unlike their struggling during the first book (it's always good to see characters make changes for the positive and stick with them!). Some of the other secondaries are back as well, although some of them aren't doing as well as they were in the first book, but no spoilers here. AND we meet some new characters that I hope end up in the next book (I'm looking at you, Brand!). If You Leave is a different kind of book than the first book in that the angst that Pax had isn't prsent, in my opinion. Gabe is a much different character. That being said, I liked this book just as much and you better believe that I'm already ready to read the next book, Before We Fall, which (I think) will be Jacey's story.
I recommend If You Leave by Courtney Cole to fans of NA Contemporary Romance with Issues. I love the way Courtney Cole took a very real issue like PTSD and wrote it into this book so well. It's a nod to the servicemen and women that serve in the Armed Forces in the US while also being a very enjoyable romance story. It's obvious how much respect this author has for these servicepeople and their bravery. It's a great book, you guys, and I just love this series a ton.
**************************************************************
Courtney Cole is a novelist who would eat mythology for breakfast

if

she could. She has a degree in Business, but has since discovered that corporate America is not nearly as fun to live in as fictional worlds. She loves chocolate and roller coasters and hates waiting and rude people.
Courtney lives in quiet suburbia, close to Lake Michigan, with her real-life Prince Charming, her ornery kids (there is a small chance that they get their orneriness from their mother) and a small domestic zoo.
**************************************************************

Author Courtney Cole
has generously offered
(1) Kindle Fire for one winner
(2) ecopies of IF YOU STAY & IF YOU LEAVE
w/ swag bag for 2 winners
(3) ecopies of IF YOU LEAVE for 3 winners
a Rafflecopter giveaway