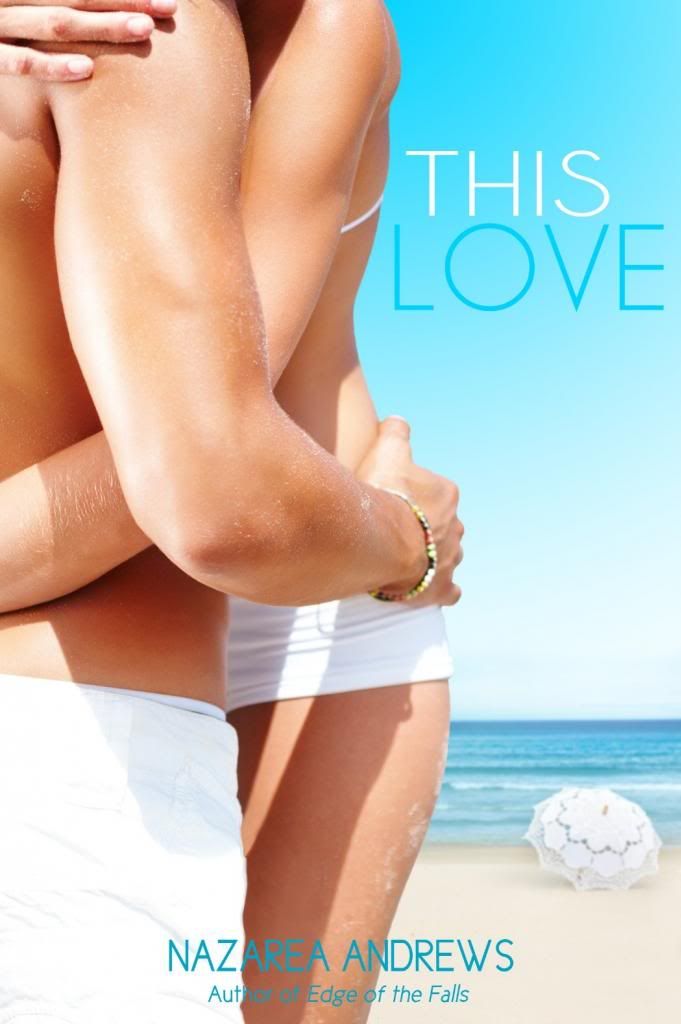 This Love by Nazarea Andrews
Publish Date: June 25, 2013

Source: Author for Review - Thank you!
Find It: Goodreads / Amazon / B&N
She wants a summer job and a ride to a wedding.
He wants an assistant and a distraction from the mess his life had become.
They didn't know they needed each other.
Avery Emili needs two grand. Two grand and a plane ticket--her sister is counting on her to get to Jamaica for her wedding. But the semester is over, and tutoring college freshman and high school students has dried up until the fall.
Atticus Grimes needs help--the messy split with his wife left the twenty-eight year old professor scrambling to keep things together as the semester winds down. Now he's got a research grant he has to actually do research for and all he wants to do is drown himself in a tall bottle of bourbon.
When Avery sees his ad for an assistant, all she's thinking is a summer job. But as they spend time together, in the office and out, both of them begin to realize something is there. Something that can't happen--he's a professor and she's a student. And both of them have histories, pasts that won't let go. Can two broken people pulled apart by expectations find a way to be whole?
-(from Goodreads)

(You can read my thoughts on This Love HERE.)
Author Nazarea Andrews was kind enough to stop by the blog and answer a few questions for us!
*********************************************************************
Hi Nazarea! Thanks for stopping by the blog today!
I'm so excited about THIS LOVE! I loved the book and felt like it was a great story with a great summer-feel to it. Plus I love the cover! I can't wait for everyone out there to read it and feel the same way.
1. Tell us a little bit about THIS LOVE - something like ten-ish words or less.
Oooh, lets see. Smart college student falls for a sexy professor during a summer job. (That's eleven. But not bad!)
2. I called THIS LOVE a perfect summer read - do you have any favorite summer reads? Anything excellent out there right now that you can recommend to everyone?
I have three series that I adore and every summer I reread one of them. Last year was the Kushiel's Legacy series, this year is the Black Jewels trilogy and next year will be the Newsfeed trilogy. Also, I'm reading Eyre House by Cait Geer right now (out July 2013) and its sexy summer goodness on a stick.
3. Do you listen to music while you write? Any songs or bands making heavy rotation in your music library?
I do!!! I have to have music while I write, it helps keep me going. For This Love, I had a lot of boy bands playing. For my current WIP--a lot of angsty love songs and (as my husband calls it) depressing music.
4. Okay, tell us a little bit about Atticus and Avery. Are they patterned after anybody in your real life?
They aren't. I sorta love them both--they're super determined and sure of what they want and part of the fun in writing them--especially Avery--was watching the way she dealt with change. And that Atti is still so open to love after what he's been through boggles my mind.
5. What's next for the University of Branton series? Can you tell us anything? I'm so impatient!
I can tell you that it's coming in October. Book two is Beautiful Broken (and its on Goodreads) and will feature a new couple that I can't wait to share with y'all!!! :)
*********************************************************************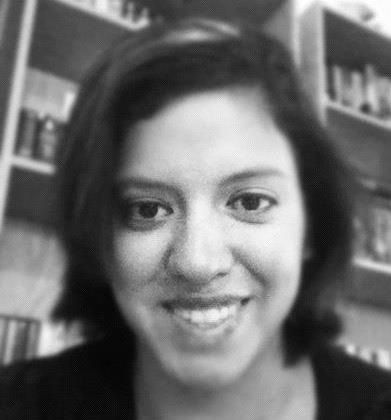 Nazarea Andrews is an avid reader and tends to write the stories she wants to read. She loves chocolate and coffee almost as much as she loves books, but not quite as much as she loves her kids. She lives in south Georgia with her husband, daughters, and overgrown dog.
*********************************************************************
This Love will appeal to fans of:

New Adult Contemporary Romance
Romance: Slow-burn. No Triangle.
College Setting.
Also, New Orleans setting for a little while.
HEA!

This Love
by Nazarea Andrews
is currently available for purchase.
*********************************************************************
Do you guys love summer reading?