Siege and Storm by Leigh Bardugo
Series: The Grisha #2
Published by Henry Holt and Co.
Publish Date: June 4, 2013

448 Pages
Darkness never dies.
Hunted across the True Sea, haunted by the lives she took on the Fold, Alina must try to make a life with Mal in an unfamiliar land, all while keeping her identity as the Sun Summoner a secret. But she can't outrun her past or her destiny for long.
The Darkling has emerged from the Shadow Fold with a terrifying new power and a dangerous plan that will test the very boundaries of the natural world. With the help of a notorious privateer, Alina returns to the country she abandoned, determined to fight the forces gathering against Ravka. But as her power grows, Alina slips deeper into the Darkling's game of forbidden magic, and farther away from Mal. Somehow, she will have to choose between her country, her power, and the love she always thought would guide her–or risk losing everything to the oncoming storm.
-(summary from Goodreads)

*********************************************************************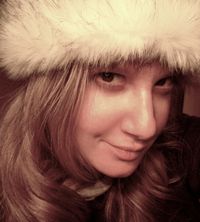 Author Leigh Bardugo has stopped by my blog today to talk ab1out her favorite books from childhood - the ones that often get overlooked!
I'm so excited to have Leigh Bardugo on the blog today! I loved Siege and Storm, and I'm so glad that it's time for the world to finally get a peek at the story on these pages. I love this series so much.
*********************************************************************
I've talked about classics like Dune and my love for Madeleine L'Engle. I could go on at you about the Witch of Blackbird Pond, or Howl's Moving Castle, or From the Mixed Up Files of Mrs. Basil E. Frankweiler. But these are a few of the books that I adored as a kid and that don't often make it into interviews. They're the weird, lovely, creepy tales I read and reread, that shaped my early taste in stories and still do to this day.
1. Catwitch by Una Woodruff, text by Lisa Tuttle
As you may have guessed, this book is about a cat. Who is also a witch. Jules is a kitten who longs for adventure, so he leaves his brethren behind and ends up familiar to a witch (a fading starlet looking to regain her glamor). There's a nefarious real estate developer, a fairy court, and yes, even a unicorn brought to life in absurdly lush illustrations. I adored this book and must have reread it hundreds of times as a kid. It's one of those books where the illustrations reveal something new with every close perusal. Plus the story has a real sense of darkness and magic, and a plot twist that left my impressionable mind reeling.
2. Bunnicula by James Howe
My first vampire book. Is this the novel that paved the way for my future infatuation with Lestat? Bunnicula arrives straight from the Carpathians (Transylvania) and when vegetables begin appearing drained of their juice, it's up to a grumpy cat and a cupcake-loving dog to ferret out what secrets this cuddly predator may be hiding. This book sounds really cute, right? But I remember finding it pretty scary in places and being truly engaged in the mystery. Also, I wrote to James Howe when I was a little girl and he wrote back. He answered all of my questions with great seriousness and generosity. From then on, whenever I saw one of his books, I felt like I had a connection not just to him, but to all writers.
3. The Dragonlance Series by Margaret Weis and Tracy Hickman
No Tolkien cred for me. This was my first foray into secondary world fantasy. One of my best friends and I used to call each other Laurana and Sturm. (Actually, we still do. Makes for fun texts: "Congrats on baby #2, Brightblade!") Though my interest lagged after the first six books, the Legends trilogy was my favorite, mostly because of a certain Raistlin Majere, an arrogant mage with a thirst for power and what might best be described as reluctant humanity.
4. Rita Hayworth and the Shawshank Redemption by Stephen King
Maybe it seems a little strange to turn to a story of false incarceration, torture, and human misery as a comfort read, but when I think back on junior high school, I'm not really surprised. After all, this novella is essentially a story of liberation and of never losing yourself, no matter what you endure or how often people tell you you're nothing. (It's also a very satisfying tale of revenge.) I was actually distressed when they made a film out of it, and though it's a good one, I will always have my own set of images associated with the story, particularly the stone walls and fields that Red searched.
5. The Dark Knight Returns by Frank Miller
As a kid, I loved superhero comics. But I don't think it's a coincidence that I started to drift away from them around age 11—the same time I started being aware of the male gaze. Looking back, I think the problem may have been the dawning understanding that the superheroines I loved were also sexual objects. I saw myself in them and the reflection that came back was distorted. A lot of people hate on Carrie Kelley, the thirteen-year-old girl who becomes Batman's new Robin, but she was who I needed to see: an ordinary girl with an ordinary body and iffy taste in eyewear. Say what you will about Miller (no really, say it loudly), but I think this book was for me what Watchmen seems to be for everybody else—a fallible, human, resonant reinvention of the superhero.
*********************************************************************
Click here to check out the rest of the Blog Tour!
Thank you for being here today, Leigh Bardugo!
Check out these other websites
!
Leigh Bardugo's Website/Blog
Leigh Bardugo's Tour
Grisha Trilogy Facebook Fan Page
*********************************************************************
GIVEAWAY!
Author Leigh Bardugo & MacMillan Publishing
are offering
one paperback copy of
SHADOW AND BONE
&
one hardcover copy of
SIEGE AND STORM
to
ONE LUCKY WINNER
!
(US/Canada Only) (ends June 15)