Redesigned by Denise Grover Swank
Series: Off The Subject #2
Publish Date: June 10, 2013
Source: Author for review - Thank you!
Find It: Goodreads / Amazon / B&N
While fashion design major Caroline Hunter may have been born economically unlucky, in college, she's been lucky in love. Until her senior year at Southern University. She's gone from a serious long term boyfriend to a string of crappy dates.
Then she meets mathematics grad student Reed Pendergraft.
Reed is everything she's not looking for. Serious. Headed for a low paying university job. Boring. Caroline spent the first eighteen years of her life wondering where her next meal was coming from. She sure wasn't getting trapped in that life again with a man living on a professor's salary.
An encounter with Reed in a club proves she might have pegged him wrong. He brings out a lusty side she never knew she had. But just when she's about to give in to her hormones, Reed makes a fool out of her.
When she shows up for the first committee meeting for Southern University's Fall fashion show, a fundraiser for underprivileged kids, Caroline's horrified to discover the insufferable Reed is the committee chairman. While she refuses to tolerate his totalitarian rule of the committee, she's not sure she'll survive the month with her heart—and her pride—intact. Just when she thinks she has everything figured out, she finds that her entire life has been redesigned, thanks to Reed Pendergraft. -
(from Goodreads)
Redesigned by Denise Grover Swank
My Thoughts: MAN I have done a great job at picking fun things to read lately.
Caroline Hunter is an aspiring fashion design student at Southern University in Tennessee when she meets Reed Pendergraft. Her first impression of the guy? Super hot, super cocky, and she can't stand him! But she can't stop thinking about him either. Basically theirs is a love-hate relationship from the very beginning. Even though Caroline tries going on dates with other really great guys, her mind always always always lingers on the very arrogant Reed. What's fun is that Reed feels the same way about Caroline. He doesn't have the best first impression of her either and while he also tries a couple of dates, he can't stop thinking of her. It seems that every time they're out with other people, they run into each other - sparks fly left and right and then things happen. These things (quite humorous to me) end up making these two only more furious with one another and make for some excellent tension in this story. Man-oh-man, I loved it.
*********************************************************************
As a design student, Caroline's department is tasked with putting on a fashion show to raise money for her department. In previous years, it has been totally a departmental thing - the fashion department has handled all aspects of the show/fundraiser. Interestingly enough, this year a prestigious and well-known foundation has partnered with the department to match their funds - this will help raise even more money for the department and also raise more money for a great charity in the community - one that is near and dear to Caroline's heart. As luck would have it, the annoying and very hot-looking Reed happens to be on the committee for this fundraiser (the committee head!), and Caroline is also chosen as a representative from among the design students. So now, now, these two people that can't stand each other and also want to tear each other apart (ahem, you know what I mean) are going to be working very closely together quite often.
Well, you know the story got way more interesting at this point. It really did. Hello, more oozy tension that I love!
After working together for a while and fighting a lot and spending a ton of time together, Caroline and Reed realized that they could actually be nice to each other! This is after some things happen - again. You guys, I'm not sure if these two were supposed to make me laugh, but they kind of did. I really loved them and their crazy ways. And then once they realized that they work well together (ahem, you know what I mean again), I wasn't laughing at them anymore, I was cheering them on. I liked them together. But you know what? Both of them had some secrets, had stuff in their pasts that they weren't exactly open and honest about and doggone it if these beasts didn't rear their ugly heads and threaten this relationship that I loved so doggone much.
There were parts of the book that had me biting my fingernails. BUT DON'T WORRY. Don't worry! Things work themselves out.
*********************************************************************
So Redesigned by Denise Grover Swank was a really fun book that had a little bit of a complex plot that is actually a little bit too complex for me to try and explain ALL THE THINGS about it. But you just have to trust me that it's really good. This is yet another case of me starting a book and thinking it would be a good one, and not realizing that I would enjoy it as much as I did. There's a ton of neat stuff in here and it has me itching to go back and read the first book in this companion series, Aftermath.
Caroline Hunter is a girl that wants nothing more than forget her past. She grew up with practically nothing and feels sadness and shame when she thinks back on her childhood. When she dreamed of something more for her life, her parents mocked her and told her that she was dreaming too far beyond her reach. When she left for college, her parents basically told her not to come back, she'd made her choice. Caroline has been on her own since she left for college, never looking back. The reason she chose fashion design as a career choice is because she knows the power of clothes, of how one looks and carries him/herself. If you can look a certain way, there is power in that (this is absolute truth, you guys). Taking part in this fundraiser is a very personal thing for Caroline.
Caroline also has very strict criteria for dating - she wants to make sure that no matter what, she doesn't end up in the same financial situation she was in as a child. Maybe taking things a little too far, Caroline pays very close attention to how much money all of her dates have, to their cars and clothes, things like that. She looks at their career choices and how much money they will bring in as a salary in the future. While that seems pretty shallow to pretty much everyone, Caroline justifies this by admitting that she is just absolutely horrified at the thought that she could end up like her parents. This is an issue that Caroline carries throughout the book, particularly as she dates people that she really likes. She also refuses to discuss her past, which is also a recurring issue. So...Caroline has some issues to work though and some development that needs to happen, and thankfully she does change and develop as a character. The way that she works through these issues and the way that she changes is so very interesting and I kind of loved it, even though it did make me bite my fingernails a little bit, which I have admitted to you all already so don't judge me.
And then there is Reed Pendergraft - good gracious, isn't it so much fun to read about the cocky, good-looking, nerdy math major sometimes? YES, yes it is. That is Reed up and down. And Reed falls into the mysterious category too, but he has his reasons. He has some secrets, just like Caroline, and he is actually much slower to reveal them - but they're really quite good and justifiable once he does come clean with them. Reed comes across as a jerk in the beginning of the book, but he's really not a jerk. He's such a fun character and I liked him so much. I wanted Caroline to get over her stipulations and criteria and emotional baggage and just stop being so very Caroline so she could enjoy her time with Reed way earlier in the book. But their back-and-forth fighting and bantering was fun to read and it was certainly rewarding after sticking with the two of them.
Reed's story is made more awesome because he has a great relationship with his sister, Lexi. We love those sibling relationships, right? While their relationship has mystery too, I kind of feel like the mystery is revealed a little, bit by bit. Lexi is a fantastic secondary character. She was one of the best parts of the book, and the relationship she had with Reed was one of the best things about the book as well.
I recommend Redesigned for fans of New Adult Contemporary Romance and fans of books that have a college setting. I also really loved the fashion design aspect of the book, as I don't really see that too often, and I loved the resolution that Denise Grover Swank gave these characters. Redesigned is a great book - I thought it was full of surprises, and I'll be pulling my print copy of Aftermath off the shelves to go back and start this series from the beginning.
*********************************************************************
Redesigned will appeal to fans of:

New Adult Contemporary Romance
Romance: Slow-burn, no triangle. FUN.
College Setting in Tennessee - Hooray for the South!!
Main Character is a Fashion Design Student!
Redesigned
by Denise Grover Swank
is currently available for purchase.
*********************************************************************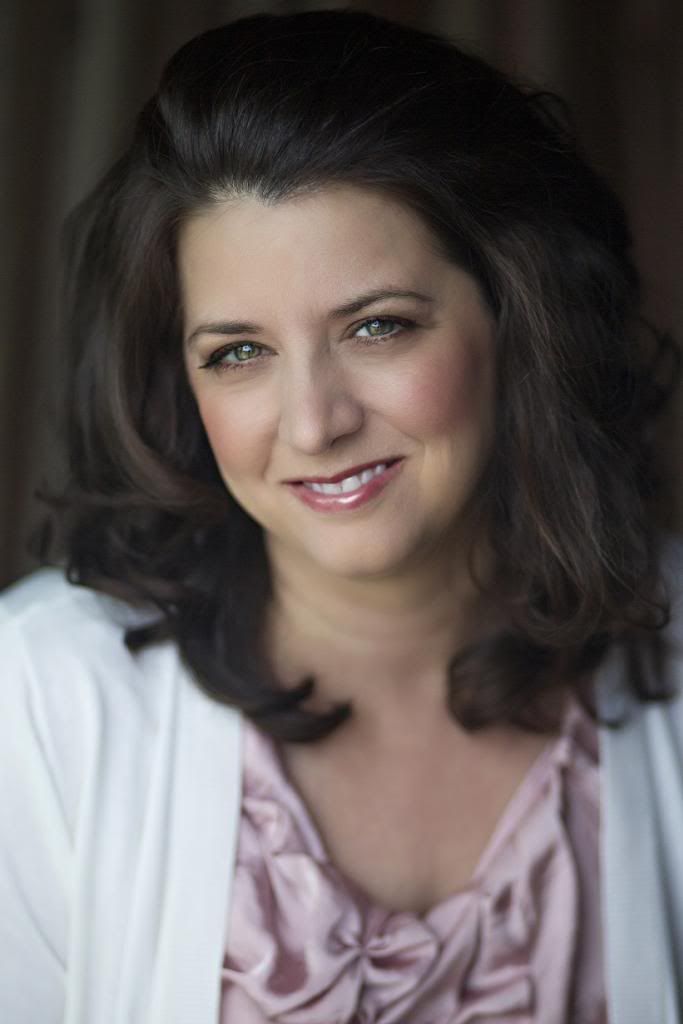 New York Times and USA Today bestselling author Denise Grover Swank was born in Kansas City, Missouri and lived in the area until she was nineteen. Then she became a nomadic gypsy, living in five cities, four states and ten houses over the course of ten years before she moved back to her roots. She speaks English and smattering of Spanish and Chinese which she learned through an intensive Nick Jr. immersion period. Her hobbies include witty Facebook comments (in own her mind) and dancing in her kitchen with her children. (Quite badly if you believe her offspring.) Hidden talents include the gift of justification and the ability to drink massive amounts of caffeine and still fall asleep within two minutes. Her lack of the sense of smell allows her to perform many unspeakable tasks. She has six children and hasn't lost her sanity. Or so she leads you to believe.
*********************************************************************
And now for the Giveaway!
Author Denise Grover Swank
is offering
a REDESIGNED gift basket -
including a signed copy of AFTERMATH and REDESIGNED -
a Rafflecopter giveaway