Faster We Burn by Chelsea Cameron
Series: Fall and Rise #2
Publish Date: April 20, 2013
Source: Author for Review - Thank you!
Find It: Goodreads / Amazon / B&N
Katie Hallman is done with douchebags. Done with guys who treat her like crap and leave her broken. But then Stryker Grant is there anyway. With his numerous piercings and bleached hair, he's the polar opposite of all of her past relationships, which makes him the perfect candidate.
At first, Katie just sees him as a physical escape from her previous rocky relationship, and Stryker doesn't seem to mind just being a distraction from Katie's problems. But soon he's getting under her skin, peeling back layers she'd rather keep covered. She tries to make it clear that she doesn't want a relationship, but keeps breaking her own rules.
Then a tragedy sends Katie into the only arms who are there to catch her, and she'll realize that she needs him more than she ever thought possible. But is she ready to let herself trust another guy with her already-battered heart? Or will she push him away to protect herself from getting hurt again?
-(from Goodreads)

As part of this blog tour, I'm sharing my thoughts on
the second book in the series - Faster We Burn.
Faster We Burn by Chelsea Cameron
My Thoughts: So Faster We Burn is the second book in the Fall and Rise series by Chelsea Cameron and while it is certainly possible and nice to read these books in order, it isn't entirely necessary. I have not read the first book and was able to keep up just fine, thankyouverymuch. And doggone it, I liked this one.
Here's the deal:
We have Katie Hallman, the girl that previously had the worst boyfriend ever in the history of boyfriends (I believe readers get to know him more in the first book?). Seriously, the little facetime this guy got in this book made me shudder and almost made me put the book down. LOSER MATERIAL. So when she runs into Stryker Grant (yep, his name is Stryker), she unfairly assumes that he will be like the other guy and does everything she can to both keep him at arms length and push him away every time he got too close.
Tsk, tsk Katie. That is a dumb thing to do - SURE this guy has tattoos and piercings. But he is also a double-major in college and plays tons of instruments super well. (Hello, banjos! Anybody out there know I have a love affair with banjos? It's a long story. But just know it's there.) At any rate, Katie uses Stryker. SHE uses HIM. And he knows it - he's that guy and has always been that guy. The arrangement they have works for him, it works for her - no problem, right? Well...
...until they start to talk. They talk about random stuff like music and art and other unimportant things. And then there are feelings that come and get pushed away and there is tension while the slow-burn of a real romance develops.
Y'all I love this kind of book. I LOVE Stryker...with his smarts and his tattoos and his instruments. He makes the transition from the stereotypical guy from the steamy NA books to the one that we all want to read about.
I will admit that I question his choice in women - sorry, but I think he could do better than Katie - I am NEVER a fan of the girl in the book treating the guy like crap, especially when the circumstances are similar to those in this story. Katie has the issues that we often read in these "broken boy" books, except this isn't one of those books. She eventually ended up winning me over a bit but it was all Stryker for me.
There are great secondary characters - I would assume that you would know most of them already if you had read the first book before this one - but I still had no problem getting to know them and liking them. The secondary cast is strong and fun and exactly what I would expect this college-set book to include.
I loved Faster We Burn. It's definitely on the steamy side, so if you're one of the readers that are a bit reluctant about that, this one might not be for you. But if you like your romance swoony and steamy with a hot guy that plays a banjo, you will fall hard for Stryker Grant. I already own Deeper We Fall and will be going back and reading that one too - it's a companion book and I want to know the story of the characters featured in it.
I recommend Faster We Burn for fans of New Adult contemporary romance with some steamy, slow-burn romance in it - there is some angst too, and it made for good tension. (There is also a small brush with violence, so if you are triggered by violent events, be warned.)
********************************************************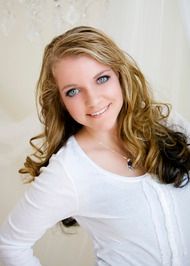 Chelsea M. Cameron is a YA/NA New York Times and USA Today Best-Selling author from Maine. Lover of things random and ridiculous, Jane Austen/Charlotte and Emily Bronte Fangirl, red velvet cake enthusiast, obsessive tea drinker, vegetarian, former cheerleader and world's worst video gamer. When not writing, she enjoys watching infomercials, singing in the car and tweeting. She has a degree in journalism from the University of Maine, Orono that she promptly abandoned to write about the people in her own head. More often than not, these people turn out to be just as weird as she is.
********************************************************
Faster We Burn will appeal to fans of:


Mature YA/New Adult Contemporary Romance
Romance: Swoony & Steamy.
College Setting

**This book is not for younger YA readers!
There are some mature scenes in here and there is some violence.**

Faster We Burn by Chelsea Cameron
is currently available for purchase.
********************************************************
And now for the Giveaway!
Author Chelsea Cameron
is offering
a
eBook copies of both
DEEPER WE FALL & FASTER WE BURN!
This contest is open worldwide and will end Friday May 17 EST.
a Rafflecopter giveaway
You can also fill out this rafflecopter to win a
Kindle Paperwhite or a
NOOK Simple Touch Glowlight.
This contest is
open worldwide
. Good luck!
a Rafflecopter giveaway
Be sure to check out the rest of the
Blog Tour for more chances to win!
Find the list of participating blogs HERE.