I'm so excited to be hosting today's stop on the
Monstrous Beauty by Elizabeth Fama Blog Tour!


I read Monstrous Beauty way back in January and posted very, very early thoughts in February. I fell in love with this book. Here is a short excerpt from my review:
Friends, this book is

absolutely stunning

. It's like a beautiful adventure - like one of those books you wait impatiently for, devour, then close your eyes and exhale when you're finished.

Monstrous Beauty

had me in its grips from page one and kept me until the end, and now I already want to read it again...
(You can read my thoughts on
Monstrous Beauty
HERE
.)


**************************************************************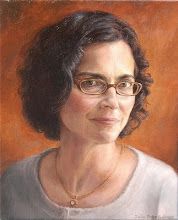 I'm thrilled and overjoyed to have
Author Elizabeth Fama
on the blog today with what is probably one of my favorite guest posts ever.
Ms. Fama is here today to talk a little bit about her influences, the random pieces of her life that made it into her book, and where she got some of her ideas. And...
...you guys! S
he made her guest post look like my reviews! I can't get over it!
**************************************************************
It means the world to me to spend a day of my blog tour on Into the Hall of Books, because Asheley is one of my very best Internet friends. When we meet for the first time (in Asheville NC, I hope), I predict we'll fly into a giant hug,
and then never stop gabbing.
The most fascinating thing about writing is seeing the stream of "you," the author, that filters down your arms and into the keyboard. Nearly every word I type comes from something somewhere in my life, even if only peripherally, so that answering the question of influences and sources for ideas--where the book world ends and mine starts--is difficult. Let's do this Asheley style, shall we?!
The first thing you need to know is this:
My children practically wrote this story
.
In the summer of 2009, two of my young-adult children dared me to write Monstrous Beauty. It was a slap-my-face-with-a glove dare (metaphorically, of course). On our morning jogs together to Lake Michigan, the three of us tossed out plot ideas, and each day I'd go home and add new pieces to the outline. Given that Sally is interested in naturalism and the history of science, Eric is interested in monsters and ghosts, and I'm interested in romance and nuclear families, we wound up throwing everything but the kitchen sink into the outline, which I had to make sense of later. It was an exhilarating, messy process!
The second thing you need to know is this:
The town of Plymouth and the Plimoth Plantation museum are real places.
If you read the book you'll see that the setting of Plymouth, MA is integral to the story. Granted, my view of the town is an idealized, cinematic version. It's probably what Plymouth was like in 1957, not Hester's 2011. But everything other than the cave is based on something real there. (See yesterday's post at The Midnight Garden for more on this topic, with photographs.) My family and I vacationed for many years at a cottage on a pond (the one that inspired the Floy Sisters' home), and visited Plimoth Plantation, the wharf, and Pilgrim Hall Museum regularly. Fun fact: my husband, John Howland Cochrane, is a direct descendant of John Howland, the Mayflower passenger who married Elizabeth Tilley, who is the historical person that Hester "interprets" at Plimoth Plantation (and of course, my name is Elizabeth!).
My first book-tour stop is Plimoth Plantation, this Friday the 7th, where I'll hand out a copy of this "walking tour"--created by my teenage son, Gene--to everyone who attends:
When he finished this, Gene said,
"The colors and illustrations are a bit too cheerful for your book, huh?"
The third thing you need to know is this:
My goal is to be a Frankenstein's Monster of a writer.
I am a shameless admirer of my wonderful colleagues' writing styles. I want to be all of them when I grow up. It's no secret that I paid homage to the structure of Louis Sachar's Holes when I wrote the outline for Monstrous Beauty (see my blog post tomorrow at A Backwards Story for more on this). But the truth is, I also want Franny Billingsley's lush language; I long to have Elizabeth Wein's meticulous research skills; I covet Megan Whalen Turner's characterization; I want to create fully realized fantasy worlds like Philip Pullman. Acquiring even a fraction of their skills will, of course, take a lifetime of study. But I hope you'll all stay on the ride with me while I learn.
**********************************


In summary: it would be impossible for me to keep myself out of any manuscript that I write. So many of my feelings, experiences, and interests pour into the work, without my control.
Bits of the author sneak into Monstrous Beauty in the following ways:
Somewhat nerdy about history and science
Holds high standards for itself


**************************************************************


I love this blog post so much!
Not only because of the actual subject,
but because Ms. Fama took the time to
MAKE IT LOOK LIKE MY BLOG POSTS!!!
How cool is that?
Make sure you check out the rest of the Blog Tour!
***************************************************


Thank you, Elizabeth Fama!
Thanks for being here today! I LOVE what you did with your guest post!
You're welcome on my blog anytime!!! -Asheley



GIVEAWAY!
Author Elizabeth Fama & MacMillan Publishing
are offering one copy of
MONSTROUS BEAUTY
to
ONE WINNER
!
(US/Canada Only)

a Rafflecopter giveaway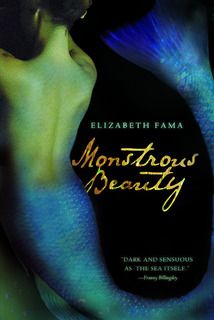 Monstrous Beauty by Elizabeth Fama
is currently available for purchase!
(Isn't it beautiful?)