Let's talk about the books that
came to my house in the past couple of weeks.


**********************************************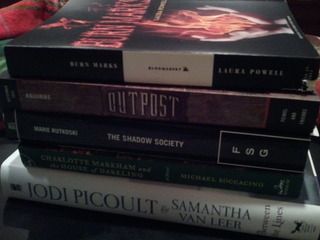 Burn Mark by Laura Powell
Outpost (Razorland #2) by Ann Aguirre
The Shadow Society by Marie Rutkoski
Charlotte Markham and the House of Darkling by Michael Boccacino
Between The Lines by Jodi Picoult & Samantha van Leer

Big thank you to NetGalley, St. Martin's, Bloomsbury, Farrar Straus & Giroux,
Feiwel & Friends, William Morrow Paperbacks, and Simon Pulse.
Cause you're all awesome.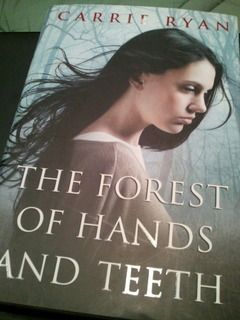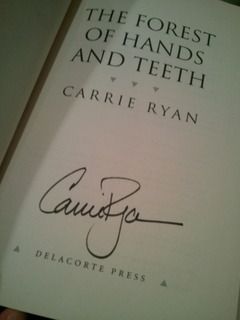 I won The Forest of Hands and Teeth by Carrie Ryan
during Bloggiesta from Squeaky Books during a challenge -
check it out! Signed! So excited. I love this series.



Such A Rush by Jennifer Echols
Best surprise of the week!!
I am still hugging it when I walk by it.

Thank you, Jennifer Echols!
You rock for spelling my name perfectly!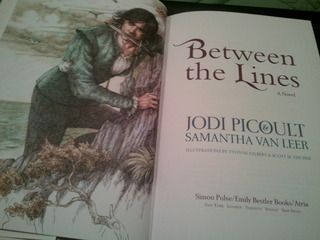 I just wanted to show some of the details inside
this book. I love details. There are a ton of different
detail-things, and the illustrations are so awesome.
**********************************************
Have any of these books made it
onto your wish list?


Have you gotten any great books lately?