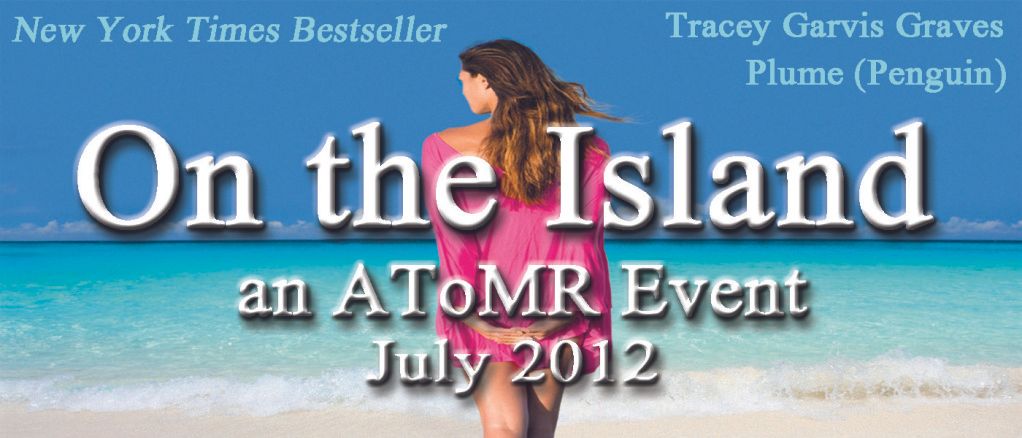 Hosted by A Tale of Many Reviews
I am beyond thrilled to be hosting
On The Island by Tracey Garvis Graves
on the blog today!

This is not the first time I've talked about this book. I read the book back in March in one sitting because I couldn't put it down. COULD NOT. You guys, I didn't move from my spot on my couch from the first word until the book was finished. It's one of my favorite books because I was so swept up in the story and I fell in love with the characters, Anna and T.J.

(You can read my thoughts on On The Island HERE.)
*********************************************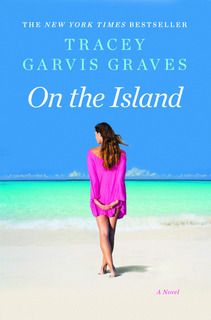 On The Island by Tracey Garvis Graves
Published by Plume/Penguin
Publish Date: July 10, 2012
319 Pages
When thirty-year-old English teacher Anna Emerson is offered a job tutoring T.J. Callahan at his family's summer rental in the Maldives, she accepts without hesitation; a working vacation on a tropical island trumps the library any day.
T.J. Callahan has no desire to leave town, not that anyone asked him. He's almost seventeen and if having cancer wasn't bad enough, now he has to spend his first summer in remission with his family - and a stack of overdue assignments - instead of his friends.
Anna and T.J. are en route to join T.J.'s family in the Maldives when the pilot of their seaplane suffers a fatal heart attack and crash-lands in the Indian Ocean. Adrift in shark-infested waters, their life jackets keep them afloat until they make it to the shore of an uninhabited island. Now Anna and T.J. just want to survive and they must work together to obtain water, food, fire, and shelter. Their basic needs might be met but as the days turn to weeks, and then months, the castaways encounter plenty of other obstacles, including violent tropical storms, the many dangers lurking in the sea, and the possibility that T.J.'s cancer could return. As T.J. celebrates yet another birthday on the island, Anna begins to wonder if the biggest challenge of all might be living with a boy who is gradually becoming a man.
*********************************************
I'm so happy to be sharing a small excerpt from the book today.
I'm also sharing information about a fun Scavenger Hunt
where you can win prizes like books and swag!

For information on the On The Island Event, please visit the tour page HERE.

*********************************************
Now for a short excerpt from On The Island:
"My heart is beating really fast," I said.
"It's a sign of dehydration," Anna said.
"What are the other signs?"
"Loss of appetite. Not having to pee. Dry mouth."
"I have all those."
"Me, too."
"How long we can go without water?"
"Three days. Maybe less."
I tried to remember that last time I drank anything…
Oh, reading about the hardships of the island was tough, but so exciting. And
the relationship that formed was incredible. I love this book so much!


*********************************************

Thank you for participating in the ON THE ISLAND Event! This week in addition to reviews and posts, select blogs are hosting a word from the author's favorite quotes in the book as a Scavenger Hunt! There is one quote from Anna and one from T.J. Visit each stop this week to find the hidden words (they will be numbered for order) and after July 22nd, submit your answer to the quotes here! Random winners for books and swag will be chosen and notified by July 29th.

Also, next week July 23-27, there will be even more events and chances to win the book and swag!
Monday, July 23 at 8:00 pm CST - Chat with the author Tracey Garvis Graves! We will be chatting with the author on Savor Chat:http://www.savorchat.com/chat/on-the-island-chat Come join us! (You can sign in with twitter or facebook)

Each day look at #ontheisland on twitter for random shout outs to win books and swag! @Tale_of_Reviews

ON THE ISLAND released in bookstores Tuesday, July 10th! If you see the book in stores or 'in the wild' take a picture. Please tweet it and use hashtag #ontheisland. Or you can post it to facebook! Please submit twitter and facebook links of your post/tweet here! All entries need to be submitted by July 29th.
*********************************************


Plume/Penguin Publishing
&
Author Tracey Garvis Graves
have generously provided
10 SIGNED copies of ON THE ISLAND
for Giveaway!
(US ONLY)


Fill out the Rafflecopter below for the chance to win
ONE of these SIGNED copies!

a Rafflecopter giveaway

Good Luck!
*********************************************
Congratulations on the success of On The Island, Tracey!
Thank you for sharing the story of Anna & T.J.!
I can't wait to read what you have for us next. -Asheley